Member's Page
We are proud to note the wonderful organizations our members' support , earn titles with, and are members of.
These organizations not only encourage the great team work and joy that dogs bring to our life but the credibility of our members who belong to and continue to progress with there partners to the high standards offered by these organizations.
THIS commitment & dedication allows LWLMWM's the honor of having skilled & knowledgeable individuals to assist our volunteers & clients.
CWS (Canine Water Sports)

AKC (American Kennel Club)

UKC (United Kennel Club)

NAHRA (North American Hunting Retriever Association)

AMBOR (American Mixed Breed Owner Registry)

USDAA (United States Dog Agility Association)

NADAC (North American Dog Agility Council)

IAADP (International Association Of Assisted Dog Partners)

SARA (Service Dog Registry Of America)

CCWDA (Canine Care Working Dog Association)

ASC (American Shelter Club)

CTTA (Canine Temperament Testing Associates)

NATTA (North American Temperament Test Association)

NCCPC (National Certification Counsel of Professional Canines )

Association of Canine Behavior Consultants
Schedule of LWL WORKSHOPS:
(Please visit our calendar )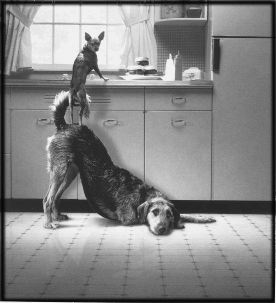 Why We Need Friends!
LWLMWM'S WORKSHOPS
(*Specific Classes are offered once or twice a year to financially assist/support our Therapeutic services and dog programs. All trainers are qualified in dog behavior, and competitive obedience.
Thank you for your patronage!*)
6:30 & 7:30

Roanoke Area

Saturday Mornings in Bedford/ 04/09 start date

Thursday Evenings for Advanced / 04/07 start date


BASIC/ADVANCED OBEDIENCE: It is NEVER to early or late to start training! Proper socializing, reinforcement of positive behaviors, and structure can all begin in a good obedience class. Keep in mind a dog is NEVER too old to learn!

We specialize in training YOU how to train YOUR dog with a positive program. The team needs to learn together, grow together and understand together. You will also discover that a wonderful bond develops between you & your dog while training. You become ALPHA. You become structure, fun, and deserving of respect (in doggie language).

With a few short and fun classes you can learn the basics of how your dog thinks, behaves, and views the pure craziness of the Human Race.We specialize in Canine Basic Obedience classes where puppies from 10 weeks to 20 years old learn to be well mannered members of the household. Training is the single most important factor in your dog becoming a good companion.

BEDFORD OBEDIENCE/AGILITY ADVANCED

Bedford Agility / Beginner Course

Would you like to get on our Hiking mailing list to stay informed of hike dates and other activities ? Please email wagitalot@gmail.com

"The Lord Loves A Cheerful Heart "

The Lord Loves A Cheerful Heart

Please consider the gift of kindness to others !

Each man should give what he has decided in his heart to give, not reluctantly or under compulsion, for God loves a cheerful giver.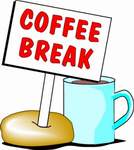 (or rather our member's private page.
Members please click above to visit )
"Each man should give what he has decided in his heart to give, not reluctantly or under compulsion, for God loves a cheerful giver"