The goal of our Autism Assistance trained dogs is to provide friendship, companionship, unconventional, and unconditional love for the child in need. A source of comfort and consistency when environments change and anxiety might be high.
It is also our hope to provide a dog that will be the child's best friend and buddy, so that the child will relate to the dog on a higher social level than they ever experienced before, and transfer these accomplishments to the humans which also live within their home and/or the school environment.
With the number of children currently being diagnosed with disabilities falling in the Autism spectrum, at an increasingly higher frequency and at much younger ages that ever before; the need for these specially trained dogs is on the rise. Autism often presents more unique challenges than other more prevalent disabilities.
The child with Autism does not connect well with their environment. Autism manifests itself most strikingly as impairments in communication and in the formation of social relationships.
Children with Autism are often nonverbal or when they are verbal they usually do not use the skill to actively communicate with other people in their environment. Many children with this disability have a strong need for a structured, routine environment; change creates feelings or fear and/or anxiety. Some children even exhibit serious behavioral changes including, at times, self-injury.
While the needs of each child are unique, all of the families, schools, or agencies contacting us have one very important common need; they report that the child has few, if any, friends. Other children don't understand their behaviors and even higher functioning children, often diagnosed with Asperger's Syndrome, are not able to form the social relationships needed to sustain friendships, even at the elementary school level. Asperger's is exceptionally difficult for parents, who watch as the disability interferes in their child's life.
Research indicates that the child with Autism displays behaviors toward a trained dog that they rarely,

if ever, display towards human companions.

In addition, the child that is partnered with a dog is found to seek that dog out for companionship, comfort, and confiding in ways never shown to others.

In spite of a strong dislike by many children with Autism to being touched and/or hugged there appears to be an evident enjoyment of tactile stimulation and comfort level with a dog.
An Autism Assistance Dog (social signal trained) reinforces a child with Autism to demonstrate behaviors toward a dog that they do not display to people, even family members, and which are similar to those associated with close relationships.
The child with Autism, and all the difficulties they have with verbalization, communication, and social relationships, paired with a well trained social signal Autism Assistance dog specifically trained to meet their unique needs; assists in creating consistency, stability, and calm reassurance that the feelings of anxiety or fear are not needed because they have a trusted buddy.
As they meet their dog partner teams and develop the bond that we have been speaking of; an unconditional, unconventional, and a miraculous loving friendship is developed and with each visit, grows stronger, bringing along with it, a chance that the child may transfer their new social relationship to the humans in their environment as well.
For more information, write us at
Canine Care Working Dog Association instructors and programs are certified through the North American Temperament Test Association, Association of Canine Behavior Consultants, and CCAD Assistance Dogs. Knowledge of assistance dog training and handling skills together with teaching skills effective with youth is of utmost importance in our Social Signal Dog Programs. Measurable competency in these areas is required, initially demonstrated by successful completion of the Canine Behavioral Level 1 Course, Cynology, Temperament assessment workshops, canine behavioral studies through the Qualification Council of Canine Trainers, and the CCAD Assistance Therapy Dog training & evaluation courses, which are required for certification of all therapuetic programs. ALL canine assistance teams, and program directors, are reviewed while interning under State Social Service Workers, educators, and, or Special Education counselors.
OUR MOTTO : " Our Best Friends Have Hairy Legs "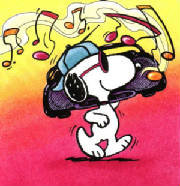 Have a Joy Filled Summer Season!
*A Canine Care Assistance Program.© LWL's All Rights Reserved. 2006. All material, photo's,artwork, articles, and content of this web site, and it's pages, and organizational links, are copyrighted to CCWDA and/or LWL's.Permission MUST be granted to use all or any part of.
"And God is able to make all grace abound to you, so that in all things at all times, having all that you need, you will abound in every good work." 2 Corinthians 9:8