The Social Signal Dog
The Social Signal Dog is a term used to define the work done by a dog that is trained to work with more than one disability within a group of individuals.
A social signal service dog is an innovative teaching tool used by social workers, therapists, physicians, early education and special needs teachers working with children with physical, emotional and developmental disabilities.
These highly skilled dogs work for children and adults who cannot assume total responsibility for a working dog but can benefit from the therapeutic value of a dog. They have many of the advanced skills of a service dog but can be handled by a third party.
These dogs often put in many working hours a day and generally love it. The dog's dedication is unending and its loyalty without a doubt.
"It has been proven that Autism and related disabilities interfere with basic perception and learning processes. While a dog cannot replace human reasoning and judgment, a trained Social Signal dog (SSigDOG) can compensate for many perceptual and learning impairments. A SSigDOG is essentially an attention-focuser. They are skilled in obedience and social interaction, incredibly tolerant and very well adjusted."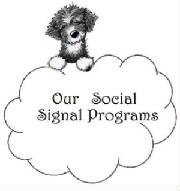 The PAWS 4 KIDS Program™
Walk, don't pull, no, and sit are basic commands for any young dog, just as be polite, don't talk back, and say please and thank you are basic rules for any child. Little else can equal the learning opportunities offered by a non-verbal species whose non-judgmental, unconditionally loving interaction motivates even the most difficult children.

Dogs have a lot of the same personality traits, behavior issues, and temperaments that many young people do. The kids in this program see themselves rather quickly in these dogs. Kids participating in this program learn tools to teach and reinforce basic to advanced obedience commands. Dogs and children learn in much the same manner, through trial and error, by making associations between one thing and another.
Positive and negative reinforcement helps direct the learning experience in favor of a predetermined outcome. Students participating in this program experience first hand just how learning takes place. They see how they can help a dog actually become a better dog, and in so doing, see how they're a better person because of it. They feel a sense of accomplishment. They feel acknowledged. They feel listened to. They feel downright good. They find it rewarding when they work through their own frustration and a dog's willingness to obey, and they feel great when they realize that because of them, through their patience, tone of voice, enthusiasm, and skill - this is happening.
Dog Interactions: We want children to have a safe and positive experience with dogs. It is our goal to be able to provide hands on training opportunity for all participants and to ensure a positive experience for all. With this in mind our program includes only those canines that have been qualified in our Temperament and Assistance programs; these canine ambassadors have the experience of working with children and have advanced social skills training.
The PAWS 4 KIDS Program is a positive, challenging, goal-oriented, and successful program that gives kids many opportunities to cope with frustration, work through provocative behavior, and be responsible while working independently.
A few of the fun activities to look forward to
At PAWS 4 KIDS students will learn to care for companion animals. With their furry pal they will explore veterinary care, behavior, training, safety as well as enjoy animal themed games, crafts and activities.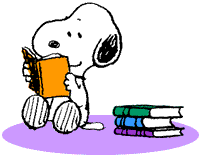 Students will have the opportunity to read books with the dogs and participate in activities related to topic of the day with help from our program dogs.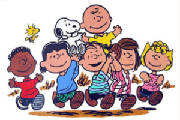 Students will learn the comfort of a dog while having the opportunity to explore and share feelings with teachers and each other.
Canine Care Working Dog Association instructors and programs are certified through the North American Temperament Test Association, Association of Canine Behavior Consultants, and CCAD Assistance Dogs. Knowledge of assistance dog training and handling skills together with teaching skills effective with youth is of utmost importance in our Social Signal Dog Programs. Measurable competency in these areas is required, initially demonstrated by successful completion of the Canine Behavioral Level 1 Course, Cynology, Temperament assessment workshops, canine behavioral studies through the Qualification Council of Canine Trainers, and the CCAD Assistance Therapy Dog training & evaluation courses, which are required for certification of all therapuetic programs. ALL canine assistance teams, and program directors, are reviewed while interning under State Social Service Workers, educators, and, or Special Education counselors.
OUR MOTTO : " Our Best Friends Have Hairy Legs "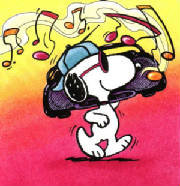 Have a Joy Filled Summer Season!
*A Canine Care Assistance Program.© LWL's All Rights Reserved. 2006. All material, photo's,artwork, articles, and content of this web site, and it's pages, and organizational links, are copyrighted to CCWDA and/or LWL's.Permission MUST be granted to use all or any part of.
"And God is able to make all grace abound to you, so that in all things at all times, having all that you need, you will abound in every good work." 2 Corinthians 9:8